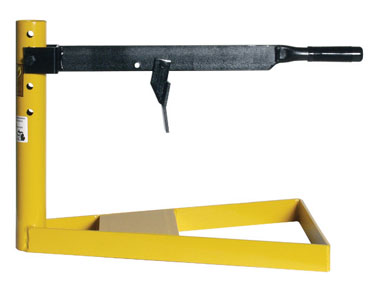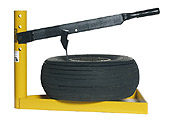 The AB-1 is designed to break the bead on all tube and tube-less tires for aircraft weighing up to 32,000 pounds. It's fabricated out of heavy gauge steel to give years of dependable service. The AB-1 is a real time-saver and is easily stored out of the way.
AB-1 Aircraft Tire Bead Breaker Capacity
The AB-1 can handle tires up to 10″ from outside of tire to rim, and up to 14″ wide.